Proof It Works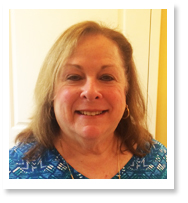 I came into the office in agony in my left shoulder. Dr. Marks was able to quickly diagnose and relieve the pain in a short time. I am grateful. How do you spell relief? Dr. Marks.

Marilyn S.



---
I felt as if I was visiting a dear friend. Dr. Michael Marks made me feel safe and welcomed. He explained my condition in a way that I could understand my injuries better.

He took the time to address all my concerns which put my mind at ease. After completing my treatments I felt as if I gained a friend.
Danit D.





---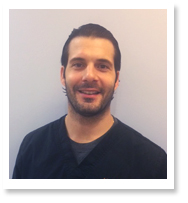 I have been a patient of Dr. Marks for six years. He has treated me for numerous discomforts with my body and this recent occasion I had really bad neck pain and tingling sensation in my right arm. Due to work I wasn't able to come in and see him right away so I dealt with a lot of pain and discomfort for about a month.
After my first appointment with Dr. Marks, I felt dramatically much better and have regained strength in my right arm with no residual neck pain. Dr. Marks is a professional within his field of work and is very caring and will always be truthful about your diagnosis. I recommend Dr. Marks for whoever is in need of a good and honest Chiropractor.

MR
---
I hurt my back some five years ago and have had numerous back adjustments from different chiropractors in four other states and several chiropractors here in South Florida but with very little success. Approximately two years ago I experienced a sciatic attack which was incredibly painful. Given the lack of success with my current chiropractor I felt I needed to find a new one which turned out to be you even though I live 13 miles from your office.

I had several weekly visits over a period of time, and the severe pain went away. Since then I utilize your office when my back just doesn't feel right and very much on the spur of the moment. You and your staff have always been very accommodating to my needs and get me an appointment the same day. I always leave feeling better than when I arrived.

The environment of your office, and the professionalism of your staff rate a 10 plus for me, and I feel certain any new patient would feel the same way.
Harold E.
---
Dr. Michael Marks and his team have created an atmosphere of professionalism, warmth and extremely friendly service. From the second I walked in the door I knew I was in highly capable hands.

Dr. Marks has allowed me to quickly recover from severe pain caused by a car accident...no medications, no surgery and no invasive procedures. As a working mom of two young kids, I was able to fully commit to my therapy plan because of the accommodating office hours and flexible scheduling. I highly recommend Dr. Marks for any chiropractic needs.

Jennine Fabiani


---
Dr. Michael Marks' office is the best chiropractor around. I am truly in much less pain since starting treatment with him. His expertise is unmatched. I go into the office feeling the pain and leave the office feeling like a new person. His massage therapist, Janet, is wonderful.

The professionalism and and flexibility of the staff is very impressive. Many friends and relatives will comment on this great new chiropractor they are using and coincidently, it's Dr. Michael Marks. I highly recommend Dr. Marks.

Lisa M. Horn, Delray Beach, FL



---
My experience at Dr. Marks's office has been absolutely incredible. The moment I had my first adjustment, I felt a million times better. I couldn't believe how drastic the difference was with just one visit. Now I see the doctor periodically to maintain my lower back in fantastic health. I went from constant chronic pain to feeling strong.

My lower back no longer limits my daily activities or range of mobility. Thank you Dr. Marks! After one year and a half of chronic back pain my quality of life is back to great.

Thanks to you. Dr. Marks is very interactive and respectful, listening to patients feedback and proceeding accordingly. In addition to the doctor's high quality service, the therapists and office staff are exceptional! Their kind and welcoming demeanor creates a peaceful and very pleasant experience. I thank you all for creating such a positive atmosphere. In gratitude

Sara A.
---
I have been a loyal patient of Dr. Marks for well over 14 years. I trust my neck & back to no one else. He has helped me through everything from a minor neck injury to a back injury due to running.

I have yet to be sidelined for more then a few days from any activities I enjoy, thanks to Dr. Marks.

I am most grateful to Dr. Marks for his help with my secondary infertility struggle. After several unsuccessful invasive fertility treatments, Dr. Marks was able to treat my problem in just a few visits.

For that, I am eternally grateful. I continued seeking his care during all 9 months of both my pregnancies. Always leaving his office feeling nothing but fantastic & free of pain. Dr. Mark's and his staff are extremely professional and a wealth of knowledge in the Chiropractic profession. I highly recommend Dr. Marks to all seeking an exceptional level of care & most of all pain relief.

Monique B.
---
"I travel frequently and sit far more than I should. This causes my back to go out every so often and Dr. Marks always knows just what to do to get it back in alignment and make my pain melt away.

I've known Dr. Marks for years and he's always been there to help. His techniques and mastery of his craft have evolved over the years and now my entire family uses him."

Jason B.
---
The thing that really stands out for me about Dr. Marks is the way he treats me like a friend whenever I visit his office. He greets me with a big smile and asks how my family is doing.

He works his magic while chatting with me and when he's done, the pain is gone and felt like I just caught up with an old friend.

Jeff H.
---
Dr. Michael Marks office provides a wonderful environment for care. His facility is spotless and furnished with state-of-the-art equipment. I was also amazed each time I had to see Dr. Marks, the waiting time was always within five minutes.
I have been recommended to chiropractors over the years but Dr. Marks is absolutely tops in my book. You can go through life in pain or get the right treatment from Dr. Michael Marks to fix and start relieving the pain immediately as he gets to the root of each problem area. There is no guesswork when it comes to Dr. Marks. He will give you some adjustments which provide you with the first bit of comfort immediately. Frankly, that would have been enough to warrant my praise and devotion. His explanations of chiropractic and the care that he will provide is easily understandable as he speaks to his patients with great care, concern and patience. Every patient responds to treatment differently. This is because every patient has a specific problem that needs to be targeted. Dr. Michael Marks also get my vote again for providing his experience and sharing his knowledge with all his patients. He gets the job done promptly and he is not like other chiropractors that keep on making you come back.
David G
---
My name is Murry and I am 97 years young. I was suffering from extreme lower back pain. My primary doctor sent me to Dr. Michael Marks. After only two treatments, I feel so much better. I walked like I was 80 years young again. Thank you Dr. Marks.
Murry S.






---
I just wanted to take the time and thank you for working with me. When I expressed my concern to you about going for the MRI that my orthopedic recommended, due to financial and just the overall stress that comes along with that procedure, you worked with me with respect. You did not refuse to treat me although your recommendation was to go, and for that I am grateful. As patients, we get to know our own bodies on some level over the years and for this, I felt the MRI was unnecessary because I knew it was an acute injury from playing tennis after not playing for so many years. In addition, at the time I acquired the injury, it was financially not an option. After lengthy discussions, we came up with a game plan that allowed me to see if chiropractic manipulation would help my condition before jumping into the "tube". lol. I came to your office two to three times a week for manipulation and therapy to treat my neck, back and numbness in my left hand and after three months have no symptoms. I wanted to thank you and God for healing me. In addition, I wanted to also thank you for always working with me financially when I couldn't afford treatment or was in between insurances. I have been your patient for almost 20 years and wanted to thank you for being a stand up man and chiropractor.
Sincerely,
Deborah H.
---
My name is Walter Lopez, I am a resident of Fort Lauderdale, Florida and a patient of Dr. Michael A. Marks since 1990. Dr. Marks has always been very professional providing the latest treatments and medical advice to me.
As a patient it has always been a comforting feeling to know that my medical provider maintains a responsible, dedicated, concerned interest in the wellbeing of his patients. For me, he is a great example to the medical profession. New physicians as well as the ones that have been practicing for many years can learn from him, both in terms of knowledge and dedication to the health of his patients.
Dr. Marks, thank you for being there to help with my health planning and treatments. Without your services, my pain and the limitation to my day to day activities would make life really unbearable.
Please never retire...
Walter Lopez
---
I have been a patient of Dr. Marks since 1996 with great results. Back problems have been a major concern for me however continuing to have treatment on a regular basis has been a blessing.
Dr. Marks has been one of those special doctors for me. His patience and quality of care is unsurpassed and I am truly grateful to have found him almost 20 years ago.

Scott G.



---
I had just about given up on my back pain when a friend recommended Dr. Marks. I figured I would give him a try and am I glad I did. ln just six treatments, my lower back was so much improved that I was able to enioy my trip to lsrael pain free!
Thank you Dr. Marks.

Rick F.



---
Dr. Marks was amazing. I was suffering from TMJ and had nowhere to turn. Dr. Marks, using Cold Laser Therapy, treated me and in just one hour, the pain went away and I had complete mobility. He is very special.

Donna P.
---
I just wanted to drop you a quick line. I was sitting here at my desk and I realized that I have absolutely no pain at all in both my lower back and legs! I must say that I am truly amazed at the results of your treatment and I wanted to thank you for that. I had tried on many occasions to treat this pain with no success at all. When my friend Chris recommended your services, I was a bit skeptical only because I was living with the pain for such a long time. To be honest, I had accepted the fact that I would be living with this pain for the rest of my life.
With that said, I am so please that I was willing to take one last shot with you because the results have far exceeded my best expectations. Your office is pleasant and relaxing. Your staff is courteous and professional. And your service is simply outstanding. I couldn't offer a higher recommendation and will certainly sing your praises to anyone who may be suffering as I was.
After my first few treatments, I began to notice that slowly my stiffness was leaving me. My neck motion in all directions was restored. But THE BEST PART was that my pain was reduced by 90+ percent!!! I commend Dr. Marks and Pachter for having one of the best managed practices I have ever seen!
PS. My daughter wanted to thank you as well. I'm finally able to give piggy back rides to my little girl. What more can a father (or patient) ask for?
Thanks again for your outstanding services and please wish everyone at your office a happy and healthy Thanksgiving from me!
Anthony M.
---
Dr. Marks,

I want to thank you for the miracle than you made with my carpal tunnel in my right hand I've suffered from more than 3 month, no pain killers helped me, and in one visit you did more than enough to help the pain and inflammation. I caught a bad flu and I wasn't able to go back again but after spring break, I plan to go back again. Thank you again. God bless your ability to help people.

Your patient,
Marisela Marquez